Newsletter No 44 April 2011

Quick links - Find you way quickly to:
| | |
| --- | --- |
| Senseless Murder | |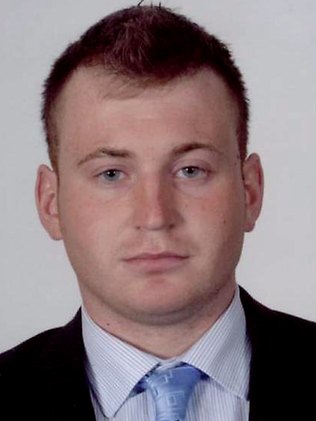 As I write today a young Catholic man is buried. Murdered. His death a result of his decision to join the Police Service in Northern Ireland. Once death in Ireland as a consequence of political troubles was all too common. Now such moments are fewer. North and South I am now in this land ten years and I thank God that there are many changes that speak of a longing not to go back to the dark days of the troubles.
A BBC article pointed to some of the changes.
The decision by Stormont First Minister, Peter Robinson, to agree to attend a Catholic church service for the first time.
The day after the murder thousands of Gaelic football supporters took part in a minute's silence in memory of him before the match between Tyrone and Kildare in Dungannon. It used to be that the Gaelic authorities banned police officers from playing their sports.
Another powerful image was the sight of Northern Ireland's chief constable, first minister, deputy first minister and justice minister standing shoulder to shoulder at Stormont condemning the killers of Constable Kerr. Sinn Fein's Martin McGuinness, once an IRA commander, called the dissidents "The enemies of Ireland".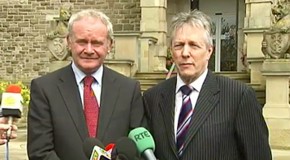 It was also noticeable how Protestant and Catholic church leaders wanted to appear on television together, rather than separately.
Brendan shopping in Omagh the other day noticed Republican shopkeepers openly voicing their anger at the death where once there may have been passive support. There has been a change.
While I know some actions will be controversial I thank God for all those brave steps that build peace in this land. I ponder our role and the steps we might take. Both in the north and in the south the steps required are many.
As we approach Easter I ponder too the steps traveled by our Lord on the road to the Golgotha to meet his death - another controversial journey to secure an even greater peace. I have often pondered words written by David Watson thinking about the cross. He writes..
"The cross is the picture of violence
Yet the key to peace
A picture of suffering
Yet the key to healing
A picture of death
Yet the key to life
A picture of utter weakness
Yet the key to power
A picture of capital punishment
Yet the key to mercy and forgiveness
A picture of vicious hatred
Yet the key to love
A picture of supreme shame
Yet the Christians supreme boast."
With lots to share in over Easter I pray that each of us will journey through Holy week longing to discover more of the Christ who gave his all for us.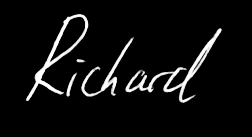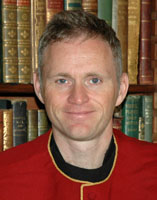 News Items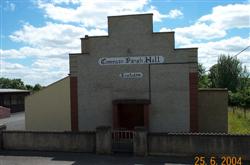 Surgery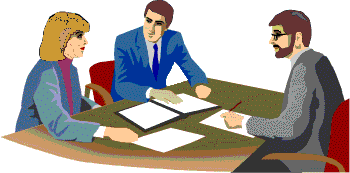 Due to work expected shortly on the Tomregan hall Richard will run the weekly surgery up to Holy week. We are presently investigating how we will operate after the work has started and will be needing to move the office contents. The last Surgery will therefore be this Wednesday 13th April from 2.30 - 4.30 pm.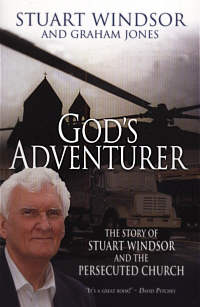 God's Adventurer: An Evening with Stuart Windsor
As part of the book launch of 'God's Adventurer' the new book publication, written by Stuart Windsor and Graham Jones, Stuart will be visiting Enniskillen to share his experience working on behalf of the persecuted church.
Stuart recounts the miraculous way in which God has protected and provided; Stuart tells stories of his journey into the Sudan with Baroness Caroline Cox to redeem slave children and of delivering aid under shell-fire in Nagorno. His single minded passion for the underdog, the downtrodden and his abiding faith in the Almighty have led him safely through many situations of extreme danger.
Real Life is delighted to be able to host Stuart's visit to Enniskillen on Thursday 19th May 2011, starting at 7.30 pm in The Stables, Derrygore, Enniskillen. Tickets free. Booking is essential, please contact Joy or Rachel at Real Life - (028) 6632 2400 (RoI 048 ).
United Vestry Meeting

A meeting of the United vestry for the group will take place on Tuesday 19th April beginning around 9 pm in Tomregan hall. This will follow our service on the Persecuted church in Tomregan earlier that evening at 8 pm. May I ask all vestry members to make every effort to attend. .

Mother's Union
We have three events to look forward to.
There will be a Day of Refreshment at The Annexe at Florencecourt Parish Church on Saturday 16th April at 10:30 am. The speaker will be Rev Liz Hanna from Belfast. Please contact Branch Leader Vi Breen if you wish to attend. 028 (048 from RoI) 67748292.
The Mothers' Union Outing follows after Easter on Saturday 7th May. This year we are going to the Apple Festival Armagh, Dobbins Garden Centre, Saintfield, Sprucefield for shopping and a meal at the Golf Club Fivemiletown. Total cost £25. If you wish to go please contact Vi Breen at the above telephone number.
Finally the Mothers Union Festival Service will be on Tuesday 10th May at 8 pm in Manorhamilton Parish Church. The Speaker will be Canon Derrick Swann.
.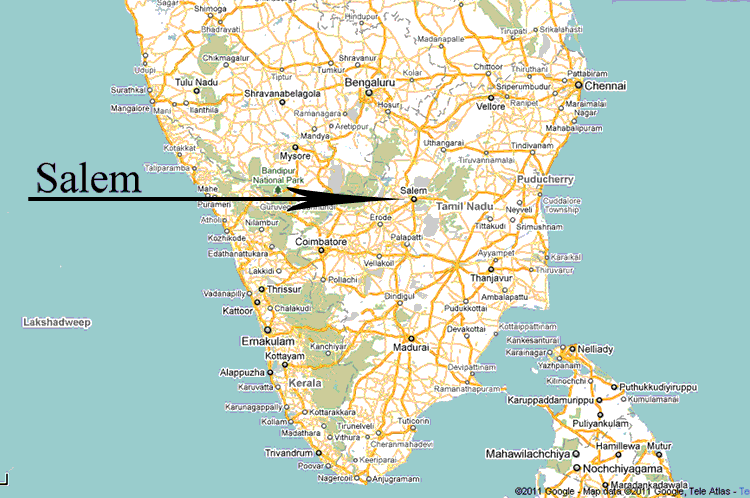 Trip to India Update
Plans for the group of parishioners going to the Indian Orphanage in July are now well advanced.
There will be fundraising events to raise money for the trip to India and for the orphanage in each part of the group. Some events are only planned but the following events are confirmed.
The Table Quiz in Templeport Community Centre will be at 8 pm on Thursday 28th April.The cost will be €40 per table of four. Supper will be served. For further information and tickets contact Linda Kells 087 2726003 or Gail Lovett 087 6911724. Tables can also be formed on the night
On Saturday 16th April at 10 am will be the car boot, coffee and cake sale. Bakers please donate your talents to the cake sale at Tomregan Hall Ballyconnell. Cakes may be left at Joan Breiden's on Friday 15th. Entry for van sellers is €15 and €10 for car boot sellers who must set up between 9 & 10 am. Please support this event.
For those who like surfing the web you can get a sense of the Orphanage the group intends to visit from their web site at www.icmcindia.org
| | | |
| --- | --- | --- |
| Date | Venue | Event |
| Saturday 16th April at 10 am | Tomregan Hall Ballyconnell | Coffee, Cake & Car Boot sale Sale closes at 2 pm |
| Thursday 28th April at 8 pm | Templeport Community Centre | Table Quiz |
| Friday May 6th at 8 pm | Swanlinbar Parish Church | Gospel Evening with Victor Hutchinson from Coleraine, Margaret Johnston from Ballinamallard and Rev Brendan McCarthy |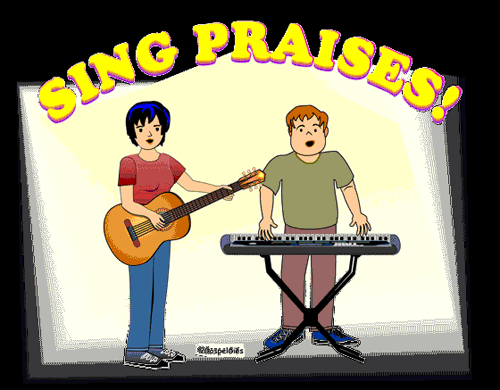 Gospel Evening. Friday 6th May at 8pm Swanlinbar Parish Church.
Another opportunity to enjoy music with a difference. Join us as we hear Victor Hutchinson form Coleraine, Margaret Johnston from Ballinamallard and our own Rev Brendan McCarthy and family entertain us. Tickets are now available from parishioners of Swanlinbar and Kinawley. Adults £10 or €10, under 18 £5 or €5 and under 12s go free. This includes supper and all proceeds go to the "House of Peace Orphanage" in India and to Beryl Baker to help her in her work in Paraguay. Please get your tickets so that catering can be planned.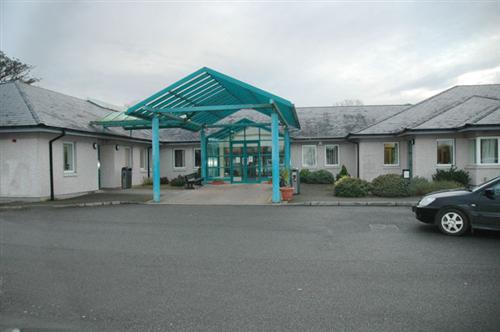 The next service will be Holy Communion led by Rev Tanya Woods on Good Friday 22nd April at 3 pm.
Lent Alpha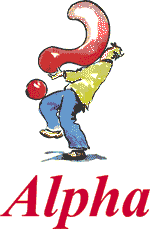 It's great to see folk coming to our Lent Alpha. There is still one meeting left so please do come if you can. It will be on 14th April and the Subject will be 'How does God Guide us?'
The Morning Alpha runs from 10.30 until noon at the post office in Corrawallen.
Lunchtime Alpha starts at 12.30 and continues until 2 o'clock in Valerie Livingstone's bungalow in Kildallon.
The Evening Alpha is held in the rectory in Swanlinbar from 8 until 9.30.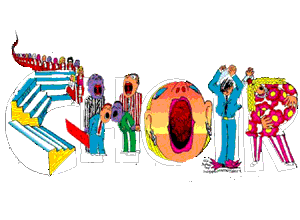 Exciting News
A real highlight of Holy Week will be the visit of the Omagh Waterford Peace Choir on Maundy Thursday in Holy Week. This is a great opportunity for us to hear one of the best choirs in Ireland. Later in the year they are due to sing at the Waterfront and the Oddessy in Belfast. We will be holding this special service in Swanlinbar at 8 pm. This is a wonderful opportunity that we are unlikely to have again. We encourage all our parishioners to come along as well as any other folk who have not got their own service to go to. .
Holy Week Services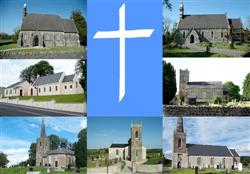 This year we will be marking Holy Week with a special series of services and events, launched at a united morning service in Corrawallen on Palm Sunday. Each evening between Palm Sunday and Good Friday a themed event or service will be held as we move from church to church in our group of parishes.
On Palm Sunday evening we will be in Newtowngore for a reflection on the Passion, moving on Monday to Kildallon for a Question Time panel answering your questions on faith and life. Tuesday will see us in Ballyconnell learning about the persecuted church throughout the world while Templeport will host a healing service, with Revd Eric McGirr on the Wednesday evening. On Thursday we will have the visit of the Omagh - Waterford peace choir to Swanlinbar (made even more significant given the events of recent days) and our services will conclude with a rededication of our Baptismal Vows on Good Friday evening in Kinawley.
Each day, those who wish to, can join in a prayer walk as we move from church to church. This does not mean that we will spend the whole time praying, but that we will pause each mile or so along the way for a short Bible reading or prayer. The first walk is between Corrawallen and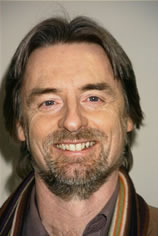 Newtowngore on Palm Sunday, leaving Corrawallen Church at 4pm. We will leave Newtowngore on Monday at 4pm, Kildallon on Tuesday at 6pm, Ballyconnell on Wednesday at 4pm, Templeport on Thursday at 4pm and Swanlinbar on Good Friday at 5pm. The intention is to pray for God's blessing on our parishes and on all the individuals and families living in them over the coming year.
Holy week culminates in our Easter celebrations which will begin on Easter Eve and continue on Easter Sunday morning as detailed on page 12 of this Newsletter.
I hope that you will be able to join in as many of our Holy Week events as possible, making this an Easter to remember.
Slan agus beannacht

Holy Week Panel Night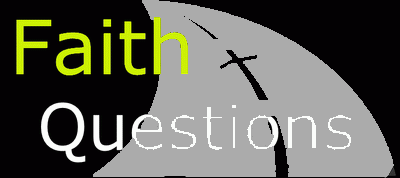 On Monday 18th April at 8 pm in Kildallon Church we will be giving a panel of invited guests the opportunity to answer questions of faith that we might have. It should be a helpful night. To help us prepare for the evening it would be helpful to have most of the questions in advance. So if you have a burning question about faith, scribble it down and give it to Brendan or Richard.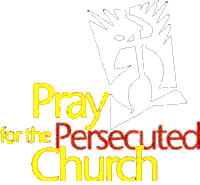 'The Persecuted Church'
We have invited a speaker from the Christian charity 'Open Doors' to speak with us on 'The Persecuted Church' at 8 pm on Tuesday 19th April in Tomregan Church Ballyconnell. Open Door has worked for many years with Christians in many nations who suffer persecution.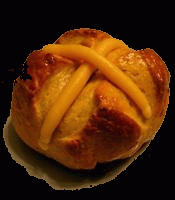 Good Friday for Children and Young Families
Good Friday is perhaps the most important day in the church year. We are very keen therefore that children are able to be a part of the activities. We will therefore be holding a special morning for children (and parents if they want to stay) From 10.30 - 12 noon in Ballyconnell Parish hall. Along with some other fun activities, parents and children of all ages are invited to have some hands on fun making hot cross buns and remember what Jesus has done for us.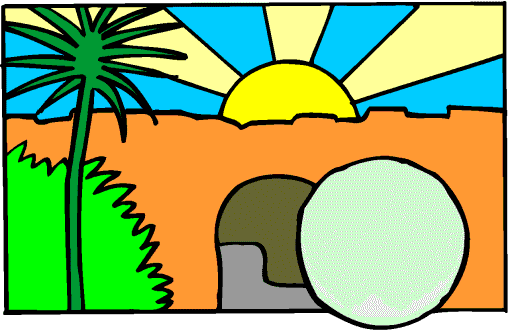 Easter Daybreak Service!!!
For the early risers a service at dawn!
The good news is Easter morning should be warmer this year! Sunrise is however earlier! So for those who are hardy and awake we will again be welcoming the glory of Easter resurrection at sunrise on a hillside on Easter morning. We will have a short service with hymns reading and talk. As last year the venue will be near the end of the Gortalughany scenic route - about 1 mile out of Swanlinbar on the Enniskillen Road just past Cassidy's Cross, 1st turn on the left signed Gortalughany. We will park at the new Clements house from 5.30 am.. This will give us time to walk the ½ mile up to the venue where we pray for a wonderful view! Sunrise is around 6.05am. Those unable to walk the ½ mile up can be taken via minibus to the car park at the top. Our planned venue is 100 yards from this. Refreshments are available after the service at the new Clements house.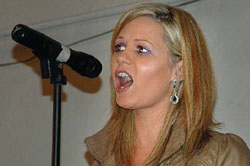 Music Honour
On a different note, congratulations also to Lorraine Spotten on obtaining Honours in her final Grade 8 exam in opera singing, both in English and foreign languages from the Royal Irish Academy of music.

A big Congratulations to Linda Kells and Ross Kingston who got engaged on Thursday 17th March (an easy date to remember for future!)
It's a bit windswept looking but the photo was taken where Ross proposed at Castle Murray, by St. John's Point, Dunkineely, Co. Donegal (by the sea).
Click on the thumbnail for a larger version which should open in new window..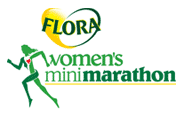 Charity Runners
Rhoda Berry and Linda Dolan are running the Flora Women's Mini Marathon in Dublin on Monday, 6th June 2011 in aid of Friends of Cavan Oncology Unit, Cavan General Hospital. All monies raised will be used to ensure the cancer patients attending Cavan General Hospital get the best possible treatment and care.
Anyone wishing to sponsor them in aid of the above charity, please contact any member of the Berry Family, Cornacrum, Ballyconnell, Co Cavan, 049-4333574..
Irish Blood Transfusion Service

Help Us To Help Others
The opportunity to give blood will arise at Crananhan Suite, Slieve Russell Hotel, Ballyconnell on Monday 11th April from 5.00pm - 8.30pm. It is important that we remember that many patients in hospitals need our blood and this need never ceases. There is a need for more people to donate blood.
Click on the image for a larger version which will open in a new window

Letter from Edoh Clemence

Edoh writes to the Swanlinbar Kildallon Sunday Schools:

Thank you so much for the Christmas Card you sent me. May God bless you and children of Swanlinbar Kildallon Sunday Schools.
My whole family and I are very glad of you. We also wish you a Happy New Year 2011. How do you plan the New Year?
Pray God to protect my family and me.

Love Edoh

A typical scene in Lome near where Edoh lives.
Bereavement

It is with great sadness we remember David Cowan following his recent and tragic death.
We give thanks to God for his life and bring before our Lord our prayers for all David's family and friends.
We thank God that He is able to look at the whole of our lives and knows our confusion and pain.
In trust we say God understands and knew David best of all.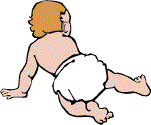 Community Notice - Get your Free Preschool at Clever Clogs
Clever Clogs Montessori is one of the very few preschools in Cavan to qualify under the new government EVVE scheme for a higher level of grant in recognition of the higher levels of qualifications and experiences of our staff. To avail of the few remaining places or for any further information please contact Paula Donohue on 049 9527965 up to 2 pm or on 087 9174098 at any time. Clever Clogs can provide for all your day care/ pre-school needs in a very professional caring homely atmosphere. Crèche address is: 21 Doon Heights. Ballyconnell.
Bishop's Ken's 10th Anniversary


A number of parishioners from the group attended the Bishop's 10th anniversary celebrations. Both the service in Kilmore and more recently the anniversary dinner in the Bush Hotel, Carrick-on-Shannon were both meaningful and very enjoyable occasions.
Click on the thumbnails for larger versions which should open in new windows.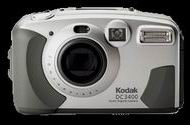 Please Could You Contribute to future Newsletters?
If you have a digital camera or a camera on your mobile phone please take photographs of your local parish activities. We would love to hear from you or, just send your photos to the group office.
If you have any submissions for the Monthly Newsletter or the weekly Newssheet please contact the church office. The Newsletter is usually published on the second Sunbday of the month and copy needs to be in the office at least a week before. Telephone. 049 9527705. Email:


Time for a Smile!
Seeing is Believing
Henry Ford once asked a young car engineer to name his chief ambition in life. The young man said it was to become very rich, everything else was secondary.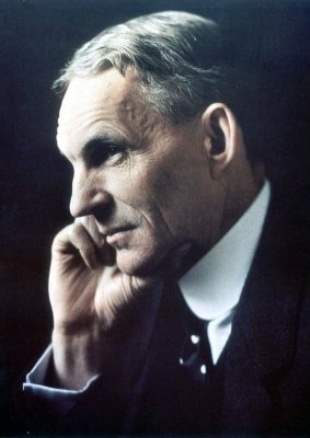 Sometime later Mr Ford gave all his employees a small package. When the young man opened his he found a pair of metal rimmed spectacles but in place of the lenses there were a pair of silver Dollars.


Put them on Mr Ford requested, the young man did. "Now, what do you see?" Mr Ford asked.
"Nothing" the young engineer replied, "the money blocks out everything."
"Maybe you should rethink that ambition of yours!" Said the famous car maker and walked away.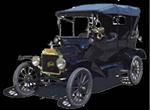 Let us continue to listen to God in prayer and develop a daily routine of praying for the following on the day of the week indicated;
| | |
| --- | --- |
| Sunday: | Pray for the church here in this community. We ask for the renewal of faith, hope and love among your people today as we journey to the cross. |
| Monday: | Pray for the work with children and young people locally. Help our church find new ways to encourage them as part of our church family. |
| Tuesday: | Pray for Beryl Baker in the Paraguay. We ask that Richard's visit to Paraguay will enrich our understanding of Beryl's work and of the Chaco; |
| Wednesday: | Pray for those fearful for the future, particularly praying for local employment and the Quinn group seeking to preserve local employment. |
| Thursday: | Pray for those who are missing loved ones through the pain of death. We ask that the sure and certain hope of Christ would lighten our darkness. |
| Friday: | Pray for those struggling with the pain of illness. As we pray for healing and hope we ask for a renewing of trust in God's Fatherly care. |
| Saturday: | Pray for those visiting the Indian Orphanage this summer. We ask that it would be a life changing experience that draws us closer to God's heart for the poor and broken. |



Service Schedule for the Remainder of April and Part of May

Date

Time

Location

Service

Leader

Wednesday 13th April

8 pm

Kinawley

Lent

Richard

Palm Sunday 17th

11.00

Corrawallen

United

Richard

8 pm

Newtowngore

The passion

Brendan

Monday 18th

8 pm

Kildallon

Questions of faith

Guests

Tuesday 19th

8 pm

Ballyconnell

Persecuted Church

'Open Doors' speaker

Wednesday 20th

8 pm

Templeport

Healing Service

Canon Eric Magirr

Maundy Thursday 21st

8 pm

Swanlinbar

Peace Choir

Brendan

Good Friday 22nd

3 pm

Breffni

HC1

Rev Tanya Woods

8 pm

Kinawley

Renewal of Baptism vows

Brendan

Easter Saturday 23rd

9.30

Swanlinbar

HC

Richard & Brendan

11 pm

Templeport

HC

Richard & Brendan

Easter Sunday 24th

6 am

Gortalughany

Sunrise Service

Richard

9 am

Newtowngore

HC

Richard & Brendan

10.30

Ballyconnell

HC & Baptism

Richard & Brendan

Noon

Kildallon

HC

Richard & Brendan

Sunday 1st May

10 am

Swanlinbar

HC2

Brendan

10.30

Newtowngore

MP1

George Taylor

11.30

Ballyconnell

MP1

Margaret Crawford

11.30

Templeport

HC2

Brendan

Noon

Kildallon

MP1

George Taylor

Sunday 8th May

10 am

Kinawley

MP2

Brendan

10.30

Corrawallen

MP2

Richard

11.30

Ballyconnell

HC2

Brendan

Noon

Kildallon

MP2 & Baptism

Richard

Sunday 15th May

10 am

Swanlinbar

MP1

Richard

10.30

Newtowngore

HC2

Brendan

11.30

Ballyconnell

MP1

Mervyn Foster

11.30

Templeport

MP1

Richard

Noon

Kildallon

HC2

Brendan

1 after Service type indicates Traditional 2 after Service type indicates Contemporary
After the United Services there will be a cup of tea in the Church or local hall
e & oe
* * * o0o * * *

oooo++oooo
©