is part of the Swanlinbar Group in the
Kilmore Diocese of the Church of Ireland

St Peter's Church Templeport
already has its own web site, please click
here
or on the photo to visit its own web site .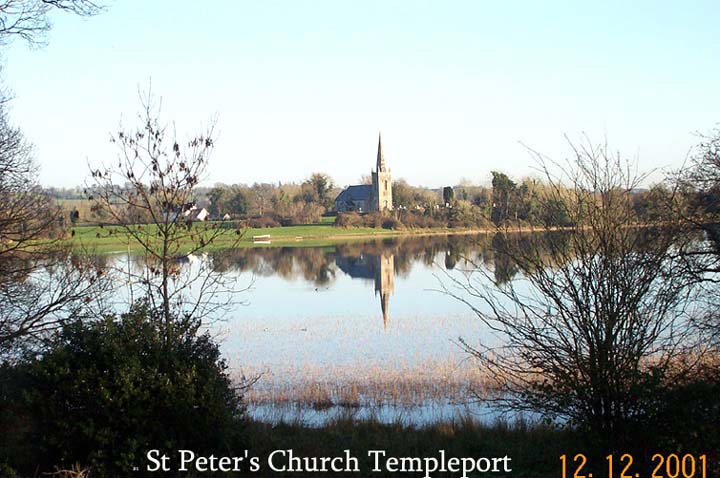 St Peter's Church is part of the Parish of Templeport, Swanlinbar and Kinawley in the Kilmore Diocese of the Church of Ireland.
Morning Service is usually held at 11.30 a.m. on Sunday.
Communion Service is usually held once a month.

There has been a church at this site since the 12th century. There are Roman references to a church here in 1414 and 1426.
It probably replaced the old church on St. Mogue's Island and was acquired by Queen Elizabeth in 1590. It started use as a Protestant church in in about 1610.
The name Templeport comes from the Irish 'Teampall An Phoirt' which translates to 'Church of the landing place'.

If you find this website useful and feel like making a donation for the upkeep and repair of this lovely little church you can send it to:- St Peter's Church Templeport (Repairs), C/o Ulster Bank, Ballyconnell, Co.Cavan, Ireland.